MARKET DAY: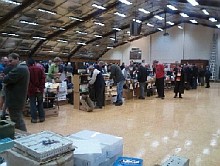 Waikato Table Tennis Stadium
Edgecumbe Street
Hamilton
15th September 2018


Selling commences at 10am

Waikato Table Tennis Stadium -

venue for the 2014 Market Day;
The Market Day will have forsale
New and secondhand amateur radio equipment
New and secondhand radio and electronic parts
Secondhand computer equipment.
Venue Location
Waikato Table Tennis Stadium is the large (white) building in centre of map.
(GPS Coordinates - Lat 37:46'26.42"S Lon 175:16'07.36"E
View
Hamilton Branch 12 Market Day Location
in a larger map



DETAILS:-





Vendors

- entry from 8am
Buyers

- (free entry) from 10am



Table Space

- $20.00 per metre - prepaid
$25.oo per metre - on the day

Vendors Registration Form available
HERE
Food and Refreshments will be available
All enquiries to:
Market Day
Hamilton Amateur Radio Club
P.O. Box 606
Waikato Mail Centre
Hamilton 3240


OR
E-mail: harcmday@nzart.org.nz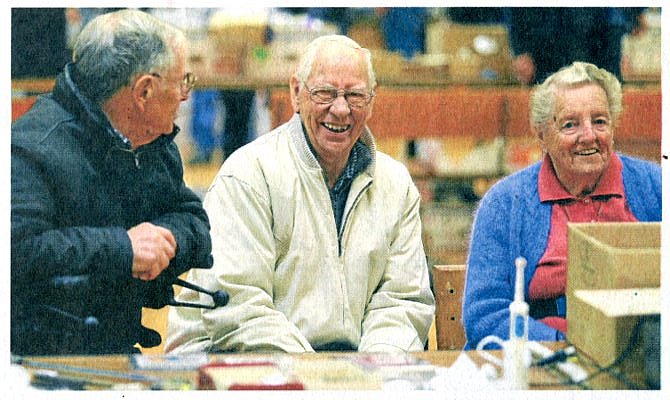 Ron Badman (ZL1AI) from Hamilton, Ralph Boshier (ZL4AG) from Auckland and Rose Motion from Tauranga, take some time out to chat at the 2014 market day. . . . . Photo courtesy of Waikato Times, Hamilton.