19th NZ SCOUT JAMBOREE:

Mystery Creek, Hamilton - Dec 2010 to Jan 2011:

Branch 12 provided personnel and equipment to bring Amateur Radio to the awareness of the Scouts, by way of instruction and practical activity.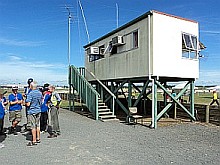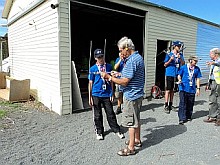 Vaughan Henderson (ZL1TGC) talking Vaughan Henderson (ZL1TGC)
to a group of scouts about ARDF. The demonstrating ARDF.
Hamilton Kart Club house the radio
equipment and antenna's.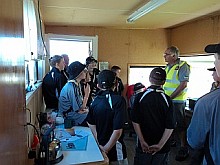 Morse demonstrating. Gary Lodge (ZL1GA) talking about
Amateur Radio in the Hamilton Kart
Club Control Tower.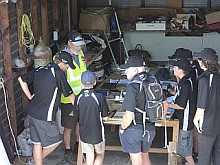 Robin Holdsworth (ZL1IC) demonstrating
the sending of Morse Code.