KONA COLVILLE CONNECTION:
This Event is being held on Saturday, 22 February, 2014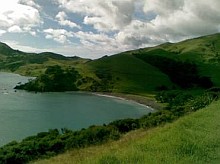 Each year, the Hamilton AREC Section provides safety communications for the Kona Colville Connection. This is a Mountain Bike Race that circles the top of the Coromandel from Colville to Colville – 72 Km's, of which 8 Km's is on a walking track from Stony Bay to Fletcher Bay.

Owing to the terrain, we use H.F. Communications between Base and Stony, Fletcher and Fantail Bays. We provide two operators on the hill and communications for them is through the Hamilton STSP.

Fletcher Bay

Safety and isolation dictates that a team consists of two people; a primary operator and either a secondary operator or friend/family member. Distance and road conditions require that operators are on site the previous night, so this involves camping out.

If you are able to assist with the 2014 event, please contact the Section Leader.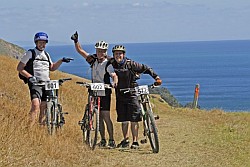 Bike cleaning after the bush Time for a rest


For more pictures of the Kona Colville Connection and other Events visit Adventure Pics.